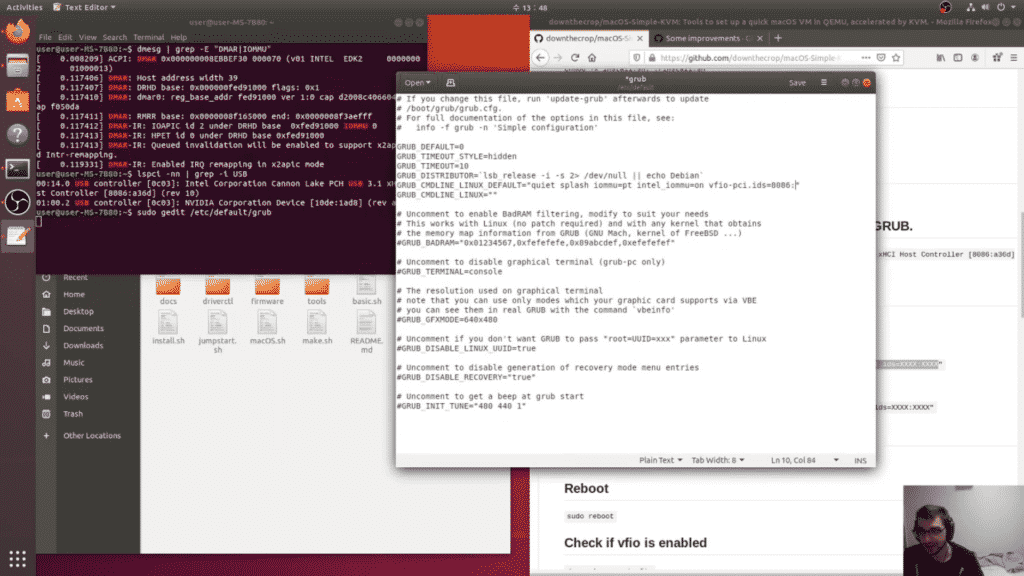 Edit February 5 2020 : There is now an official checkra1n release for Linux with no QEMU or Virtualization required! Watch my video here!
Introduction
Hey jailbreakers!
I've got a simple step by step guide on how you can dual boot Windows 10 and Ubuntu Linux 18.04 to run the checkra1n jailbreak tool! Be warned that setup is a little technical and will likely take around an hour. Lets start!
Hardware Compatibility Requirements
First off you're going to need to have a 64-bit processor that has virtualization enabled. You can check this in msinfo32.exe on Windows. Check "System Type" and scroll down to the Hyper-V entries. If System Type is "x64-based PC" the Hyper-V settings are "Yes" you have a CPU with the requirements.
Ubuntu 18.04 Install USB
Download the Ubuntu 18.04 ISO and use the rufus disk imaging tool to write it to any USB flash drive/thumb stick that's 2GB or greater.
Windows 10 Partitioning & Linux Installation Alongside Windows
You also need to partition some free space away from your Windows 10 Installation. Using the Disk Management diskmgmt.msc shrink your C: Volume by 25000MB and leave it as unpartitioned free space. Now boot from USB and run the installation utility in Ubuntu. Select "Install Ubuntu alongside Windows" If this open isn't there please don't continue with the guide as your may accidentally format your drive. Choose a username and password in the setup then click install. Wait for the installation to complete and then reboot into UEFI/BIOS to change the boot priority of your drive to default to Ubuntu. While you're in UEFI/BIOS you must also enable your CPU virtualization technology settings. Save and quit F10 and boot into your Ubuntu install.
Following GitHub Guide
From here you are ready to follow the instructions explained in the GitHub README.md so continue from there. Good luck!