Alternative Frontend for WeGame Match History and Account Lookups.
Download: https://github.com/downthecrop/wegame-tencent-china-opgg
Provides account lookups, match history, profile multi-search, statistics and more. Like OP.GG or Blitz.gg for the Chinese (CN) League of Legends Servers. Available for all area ID's including the Super Server (Dopa/Apdo plays here) which is Area ID 31.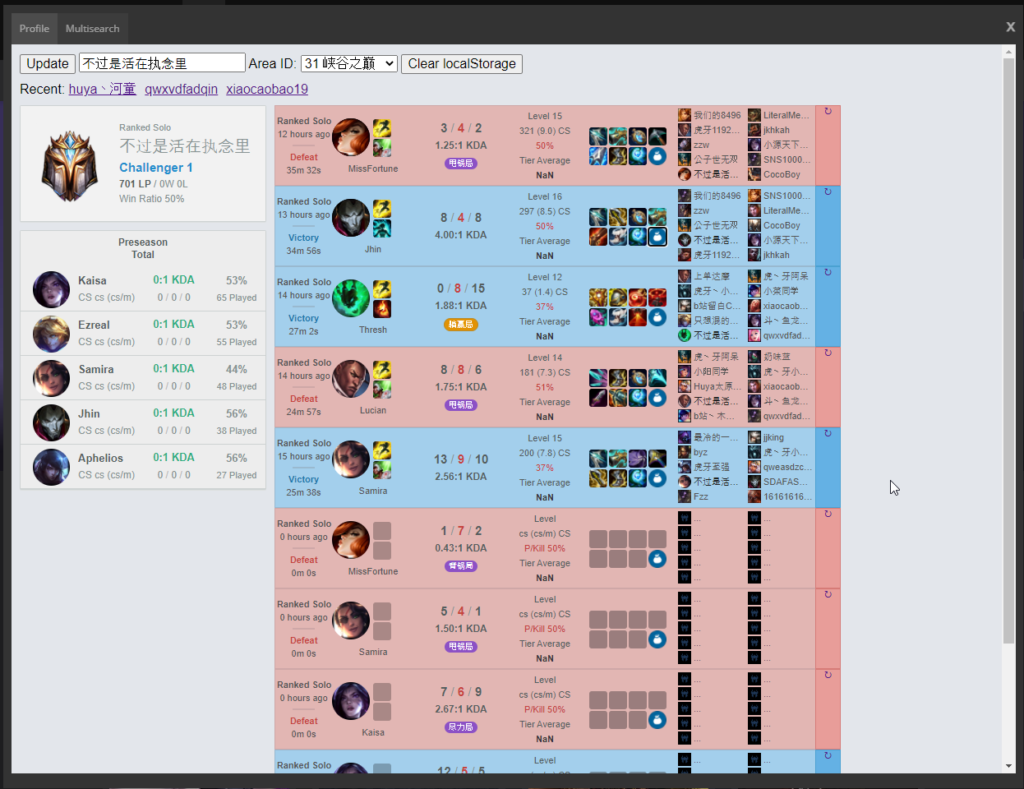 Pregame lobby Multisearch, Game Details and Profile Statistics from WeGame/Tencent League of Legends LoL API
Instructions

Features:
Match History
Match Details
Multisearch
Profile Navigation
Profile Statistics
Open Source (MIT License)
Support
I will not respond to errors or problems on Twitter but you should still follow me. Report problems here on Github
---
License